The finest duvets and pillows
Better sleep starts with us. For everyone. Our range always offers tailor-made solutions. For all your sleep requirements and in every price range.
From top brands such as Cinderella, Walra and De Tesselaer, to private labels entrusted to us: we guarantee top quality. Now and in the future, because innovation is in our blood. Just like our love for our craft.
We have been a source of better sleep for more than half a century.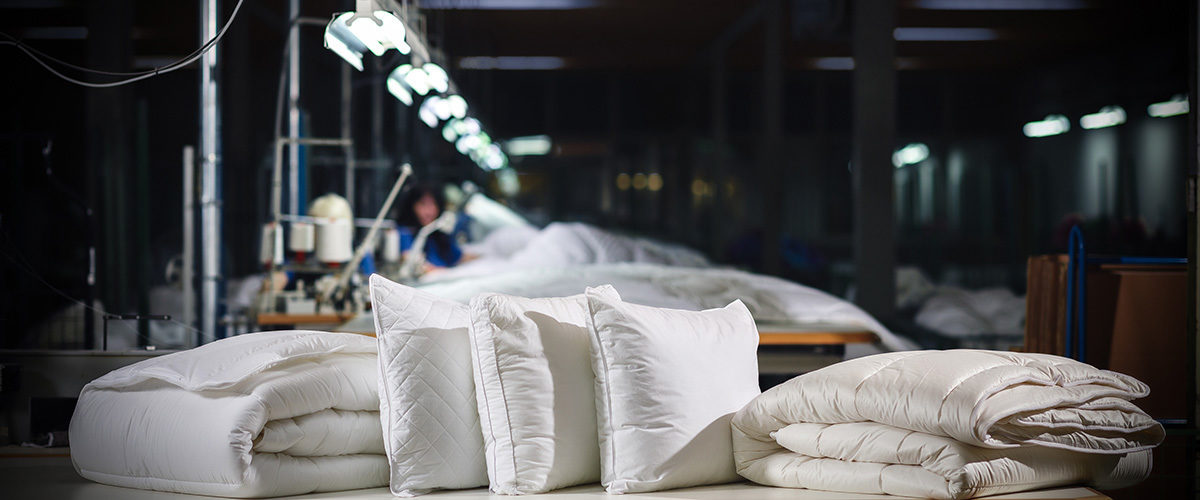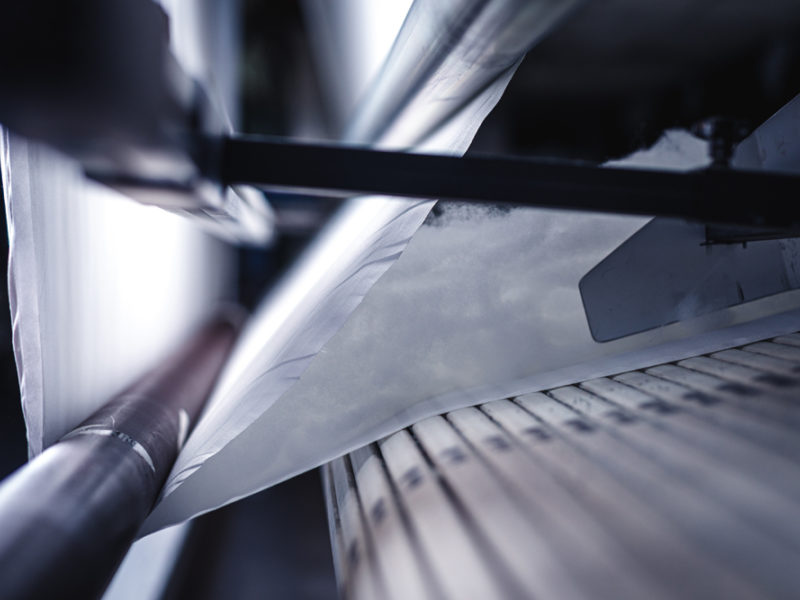 Our challenge is understanding how sleep works
The world looks better when you're wide awake. That is where our motivation lies. We get to work on a basic human need every day. Want to sleep well? Leave that up to us. With responsible natural fibres, such as pure new wool, bamboo and cotton. For completely natural sleep. Or with high-quality man-made fibres, such as ball fibres, composite blends, Thermosoft or Ecodown fibres. Each one made to suit every sleeper.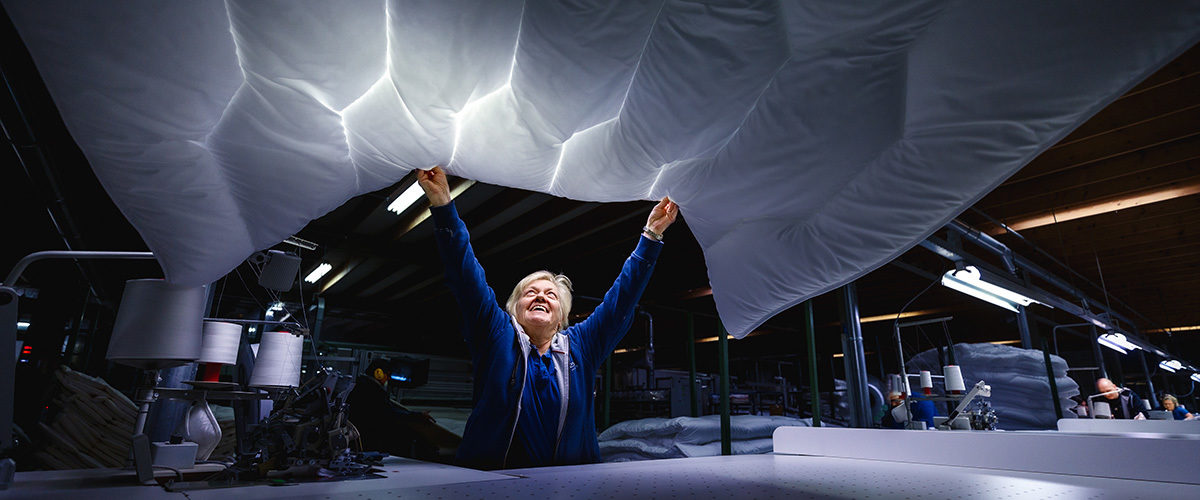 Comfortable sleep up close
With our duvets and pillows, you're choosing a traditional product from Dutch soil. Almost everything is made in-house by passionate craftspeople. The state of the art machinery at our production plant in Delden has even been partly designed by us. This means we can deliver custom work for every detail.
Due to the optimal interaction between people and machines, our employees can fully focus on results. In the meantime, our way of working is becoming increasingly green. More and more, we are opting for raw materials made from recycled components. In our field we are at the forefront of circularity: striving for a world without waste. The way we work means that used materials retain their value.
A wide awake family business
An advanced production company now stands where the Extercatte brothers once listened to the purring of their first sewing machine. With Erick and Monique de Wolf-Extercatte at the helm for over twenty years. Building on the commercial spirit and improvisation of our founders, we have grown into what we are today: one of the largest players in the Dutch market. Our founders relied on their own strengths and we continue to do the same. Our customers still see us as energetic and reliable. We cherish the family character of our company, because we believe that it's our people that create our quality.
Always on the move for your sleep
There is no bed too extraordinary for our solutions. We supply chain stores, online retail, sleep specialists and project markets. We produce high-quality medical duvets and pillows, washable at high temperatures for institutions such as hospitals and nursing homes. Our production process is flexible and tailored to both large and small series. That's how we can adapt quickly and smoothly. We have always offered great service, had a sharp eye for trends and a focus on innovation. Because sleep also means looking ahead.
Our future rests on tradition
We follow our own convictions. When the textile industry opted for large-scale foreign production, we maintained our own production process in Delden. As a result, we kept our independence. While still remaining as flexible as possible through strategic alliances with partners in Asia. That's how we've become a forerunner in what has now become a new manufacturing industry in Twente. We are proud of that. By combining craftsmanship with technology, we are giving the regional textile tradition a sustainable future.
Our products come with the best filling materials
Our range of duvets and pillows is produced with the best filling materials. Natural fibres or man-made fibres, both are available. Fillings as soft as down, but also fillings effective against dust mites and bacteria. Some filling materials come even more into their own when you mix them. That gives you the best of two or even more worlds.
The ticking is also always well-considered. We process up to 10 different types of cotton. This cotton is grown and processed using the sustainable BCI method. Cotton threads can also be mixed with polyester threads. This results in a sturdy cloth that can also be washed and dried frequently and at high temperatures. For a super soft duvet we use slightly roughened microfibre, which is also available in a recycled version.
We know what we're doing!